``Mike, came out to our home and from the start I knew my wife and I would like to do business with him. He said what he was going to do, and delivered. His crew was awesome, and very professional. The pool enclosure came out beautiful. Great job to Mike and his crew, and would definitely recommend Breeze Enclosure to family and friends.``
``Not only was my initial interaction positive with Mike but the relationship that I built with his crew was phenomenal. Everyone was upfront, honest, pleasant, and very professional. The work was done in a very timely fashion and without issue. There were some design challenges that I presented to Mike and he approached them very methodically achieving outstanding solutions. Without hesitation I would recommend Breeze Enclosures to a friend or family... Thank you again Mike for giving us an entire new living space and adding great value to our home.``
Darrin H.
``FANTASTIC JOB! Very reasonable price and ON TIME construction. Very Pleased with how they incorporated the screened in hot tub area connecting to the solid roof of the patio roof. Gives a lot of head room and openness feeling.``
``Mike came out and enclosed a small 3/4 9x11 covered patio. After enjoying the now bug free space I realized I still couldn't entertain on my 9x14 Pergola covered adjoining patio. I contacted Mike and he came up with a creative solution. Not only did we get our desired expanded enclosure, but Mike created a screen system that allowed the top panels to be removed for Pergola cleaning and maintenance. Thank you Mike and team for your creative solutions, attention to detail, quality of work, and professional manner.``
David W.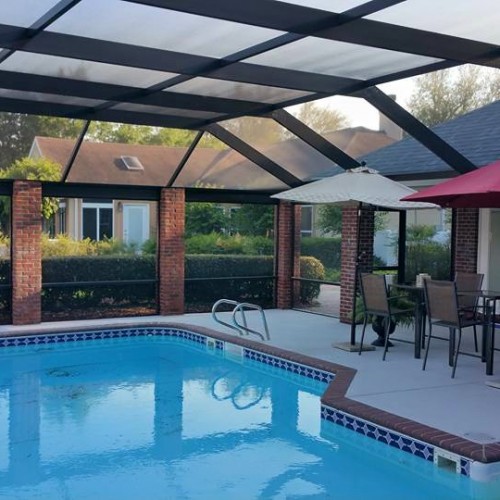 Additional Services
At Breeze Enclosures, our knowledge of construction covers more than screen and pool enclosures. We provide additional services like:
No Obligation, FREE Quote!
[contact-form-7 id="3155″]
[ess_grid settings="{'entry-skin':'3′,'layout-sizing':'fullwidth','grid-layout':'even','spacings':'0′,'rows-unlimited':'off','columns':'5′,'rows':'1′,'grid-animation':'fade','use-spinner':'0′}" layers="{'custom-image':{'00':'2970′,'01':'2845′,'02':'2841′,'03':'2800′,'04':'2799′},'custom-type':{'00':'image','01':'image','02':'image','03':'image','04':'image'},'use-skin':{'00':'-1′,'01':'-1′,'02':'-1′,'03':'-1′,'04':'-1′}}"]